HIMSS 2019 is gearing up to be the largest healthcare event of the year with over 45,000 attendees and 1,450 exhibitors across the healthcare and technology space. I'm sure you'll be bouncing about between voice technology breakout sessions, machine learning & AI lunch and learns, and listening to one of the eight fantastic keynotes. Hopefully, you can take some time to enjoy and meet new people at these 8 must-attend parties at HIMSS 2019 (plus one exclusive VIP dinner).

February 11
1. Welcome Party hosted by PointClickCare, Redox, and ImageMover
Where: Lafayette Music Room and more at The Pointe in Orlando.
When: February 11th at 7:30 pm
Register here for an evening of food, drinks, conversation, and - maybe - even some dancing.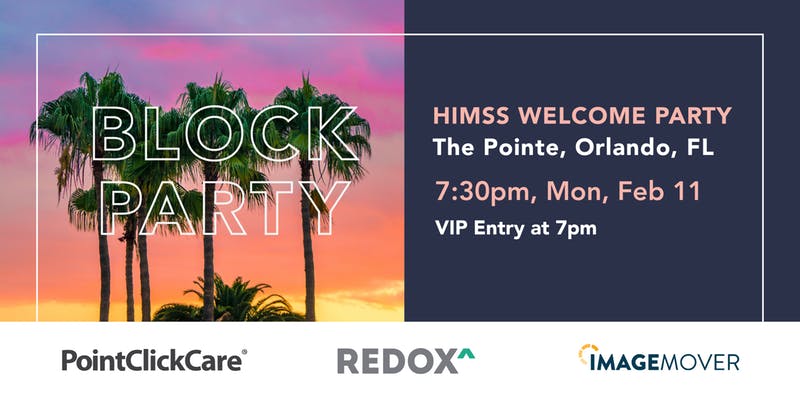 February 12
2. 10th Annual New Media Meetup at HIMSS
Join healthcare IT bloggers, media professionals, tweeters, marketing professionals, and other social media influencers at the mecca of Healthcare IT conferences. Some of the most influential people in the healthcare IT space will be there. Will you? Click here to register.
When: Tuesday 2/12 6:00-8:00 PM ET
Where: Howl at the Moon , 8815 International Drive Orlando, FL 32819 MAP (A short walk or Lyft/Uber from the convention center)
Who: Anyone who uses or is interested in New Media (Blogs, Twitter, Social Media, YouTube Live, Facebook, etc) or works in media or marketing
What: Food, Drinks, Dueling Pianos, Giveaways, and Amazing People
3. Get an Exclusive Invite & Party with Nutanix
Where my party people at? If you're at #HIMSS this year, stop by the #Nutanix booth #5170 for your exclusive invitation to our hospitality event! #NutanixEvents #HIMSS19 pic.twitter.com/qubexvEvg6

— Nutanix Inc. (@nutanix) January 22, 2019
We did some digging and found this link where you can learn more and register ahead of time for what seems like a great time.
4. Pinksocks Meetup - Party time with Pinksocks is always a good time.
it's on! #pinksocks meet up @ Orena dive bar 6159 Westwood Blvd #Orlando 4:30 p.m. Tuesday Feb 12 #HIMSS19 🌍💖😊 pool tables, ping pong, & hugs!✨ pic.twitter.com/fnSONUrHEj

— Nick Adkins (@nickisnpdx) January 17, 2019
5. HIMSS Annual Millennial Reception - Tuesday, February 12, 2019 | 6:30 pm - 8:00 pm
The Millennial Reception is back by popular demand. This reception offers a fun opportunity for millennial and young professionals to connect with one another, while also giving back to the community. Join us at this after-hours reception. All are welcome! Register here. Meet at the Rosen Centre Hotel Pool Deck. Note: there is a $49 charge. #GenY4HIT
BONUS: Avaya VIP Dinner - Tuesday, February 13, 2019 | Register for further details.
Meet with CEO and CIO colleagues as this exclusive networking dinner.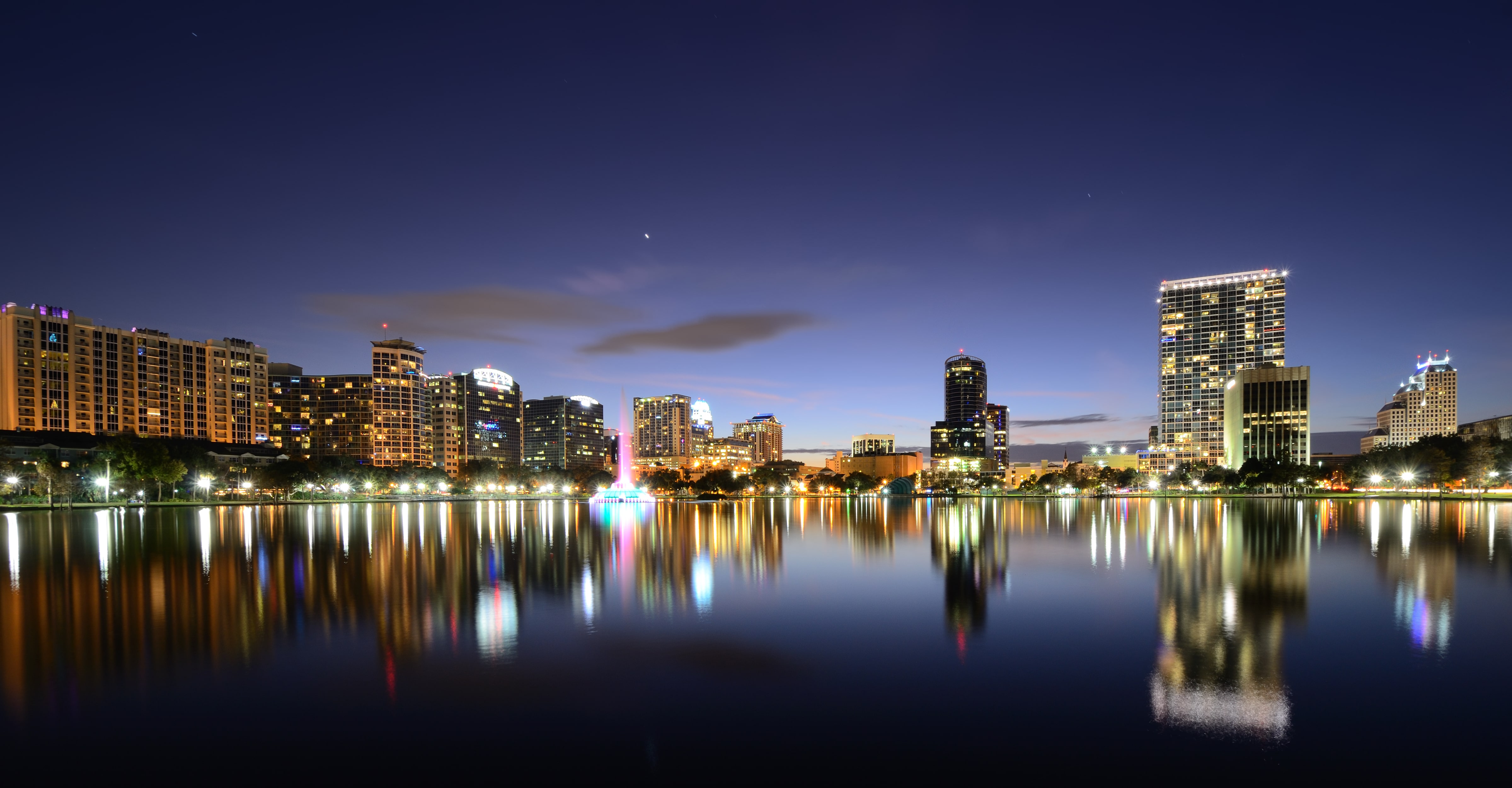 February 13
6. Google Cloud's Night Out
Have fun and network with industry professionals, peers and the Google Cloud health team at the House of Blues on Wednesday, February 13 at 7:30 PM. Sound interesting? RSVP here.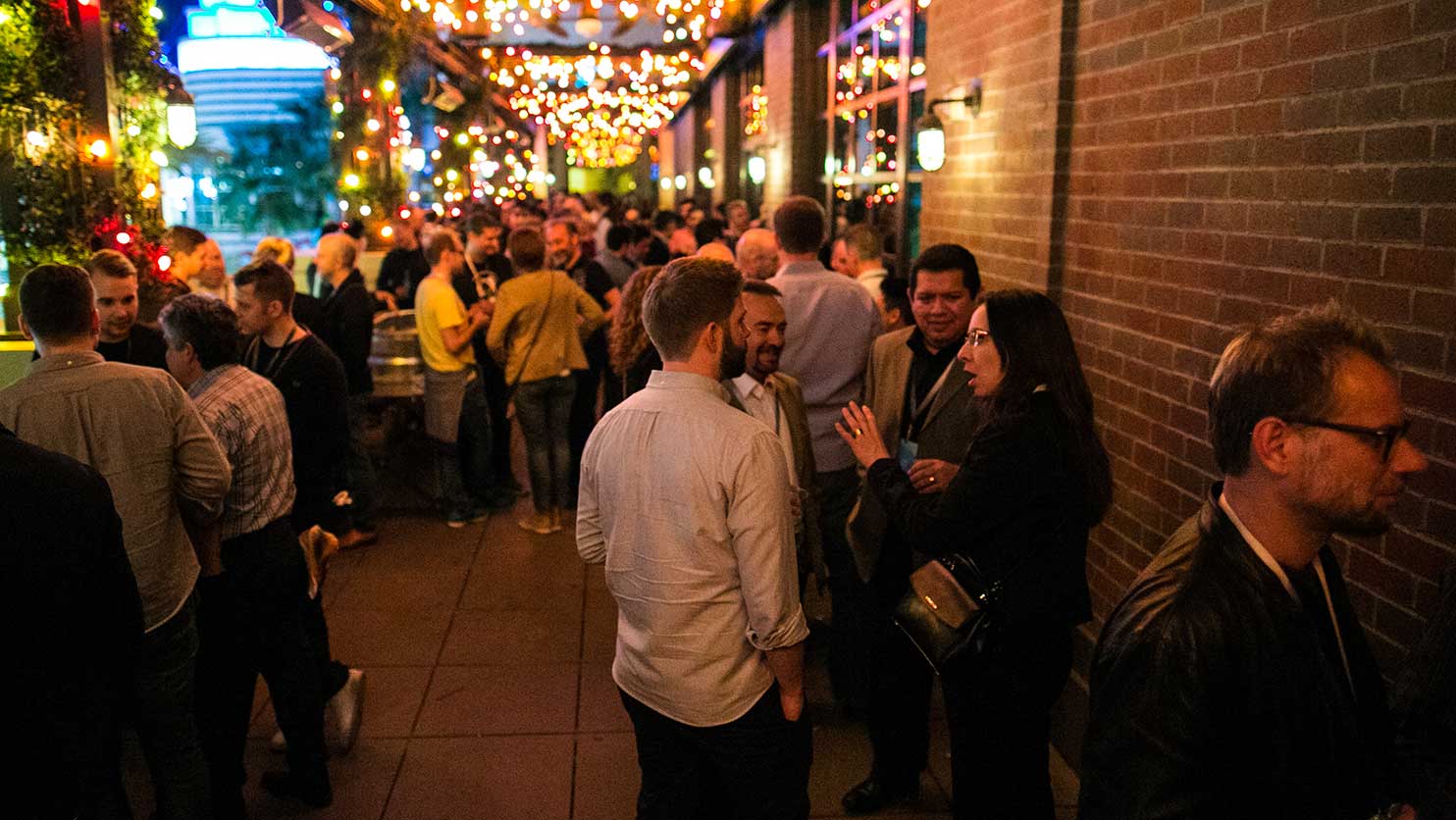 7. LRS AT ICEBAR Orlando - Wednesday, Feb. 13 -- 5:00 pm
Come and chill with LRS Output Management at ICEBAR Orlando! This unique Ice-themed venue is the LARGEST Permanent ICEBAR in the World, with over 70 tons of ice. This is an absolutely unique experience not to be missed. As you arrive, you will enter through the Fire Lounge to be greeted by an Ice Princess who will prepare you for your Arctic journey by providing you with Thermal Coats and Gloves. Stop by booth #3733, see a demo of LRS Healthcare Output Management solutions to get a ticket!
8. MDLIVE Reception at Urban Tide
Join MDLIVE for cocktails and hors d'oeuvres and the opportunity to catch up with industry colleagues. Register for this free event here!