Ready for a

customized quote

?
Your audience is waiting to hear from you now. Don't wait.
What our clients

love about KNB Comm
(and you will, too!)
CLIENT
I have had the pleasure of working with a few members of the KNB team and everyone has been professional, supportive and have offered amazing insight. They are extremely organized and respond quickly to requests, whether it is last minute projects or something planned for the future. All of my questions have been met with detailed answers, often exceeding my expectations. They go above and beyond to ensure that our business is well supported and that we are successful in engaging with our members, prospects and others in the healthcare community.
— Emily Columbus | Practice Relations Manager
MEDIA
KNB Communications is a fantastic resource for healthcare stories. They have a deep list of expert sources, anticipate my needs, and never miss a deadline. KNB is a proverbial goldmine for any journalist covering health and technology.
— Brent Skarky | Journalist + News Anchor
MEDIA
I enjoy working with the media team at KNB Communications because they understand life on 'both sides of the microphone,' which makes my job easier. Even better, the experts and topics they line up for my show are relevant, interesting, and enjoyable to interview.
— Lynn Ware Peek | Host of NPR's Cool Science Radio
MEDIA
KNB is one of the most creative organizations in healthcare IT. Whenever I'm working with them, they're always bringing new, creative ideas that stand out amidst all the noise. Plus, they are just pleasant to work with and doing their work for the right reasons.
— John Lynn | Founder
MEDIA
I have greatly enjoyed working with KNB. They always provide the right amount of information - from credible sources - before the deadline. You can't ask for more than that.
— Kyle J. Kirkland | Writer
CLIENT
I was impressed with KNB's ability to stay organized, on track, and consistently produce excellent deliverables for our content development. It was clear to me they understood our niche space as well as how to speak to our audience. I also appreciate their responsiveness and flexibility.
— Keri DeSalvo | Vice President of Marketing
CLIENT
Control Bionics designs and manufactures complicated things—medical devices—and creating that combination of easy-to-use and powerful is always a challenge. But that isn't the end of it. There must be an avenue to introduce our Augmentative and Alternative Communication (AAC) solution to the potential customer in a manner where there is a clarity to the product's power and utility. It's like that old saying about a tree falling in the woods: Does it make a sound if no one is there to hear it? KNB hears us. KNB's expertise in getting our products in front of the right audience is crucial, nearly equal in importance to bringing our 'baby' into the world in the first place. Truly, getting us in front of the right blogger, influencer, and publication means our great idea and hard work become an indispensable device for our newly acquired client. We rely on KNB. Because every great idea deserves to be heard.
— James Schorey | Chief Technology Officer
CLIENT
KNB is a delightful partner, creative, responsive and thorough, a rare combination in today's hectic business world. I would recommend them for companies looking to make social and real world impact quickly in healthcare and any other industry they target.
— Joe Rubinsztain | Chief Executive Officer
MEDIA
While working on an article for TIME Magazine, I needed to feature an expert in healthcare AI who could explain complex concepts in an easy-to-digest manner while also avoiding sales and promotional lingo. KNB Communications connected me with the perfect source. I appreciate a communications agency that vets experts and ensures they're ready for an interview.
— Karen Asp | Journalist
MEDIA
We chose KNB as our agency partner because of their focus and expertise in healthcare marketing. They expertly manage the entirety of our paid ads accounts across multiple specialties and service lines. Our account team is eager and quickly willing to accommodate additional requests and always leads with their strategic recommendation to ensure optimal success – no matter the task. KNB also provides detailed monthly reports to easily report out, up, and across our organization to prove the value of our marketing programs.
— Lindsay Mulholland | Director of Marketing
MEDIA
I approached KNB Communications with the idea of a recurring column in Sleep Lab Magazine because I know from my past experience with them that KNB produces excellent healthcare thought leaders and high-quality content by deadline.
— Michael DiDomenico | Editor
CLIENT
The [event] attendees were engaged and very interested in our message! The food and drinks were delicious (the Smart Request was a favorite). People asked if they could take our menus and table tents; they all thought our messaging and materials were wonderful! We also received positive feedback on our email that encouraged attendees to stop by our booth.
— J.B. Baron | Vice President of Client Success + Requester Solutions
CLIENT
We selected KNB Communications because of its robust media network and deep expertise in the life sciences industry. The agency doesn't pride itself on thinking outside of the box; their employees think as if there is no box. I'm confident that approach will accelerate our growth and create new opportunities for success.
— Derrick Johns | Chief Executive Officer
Moving minds in healthcare
for

25 years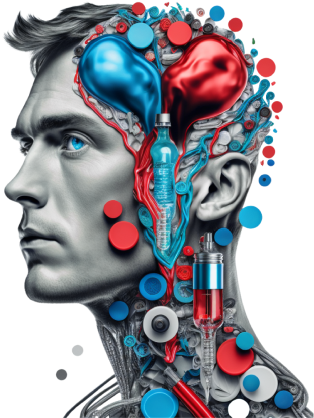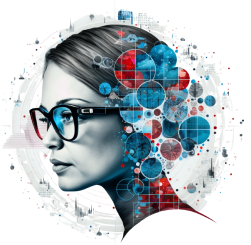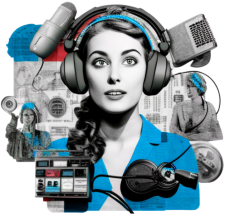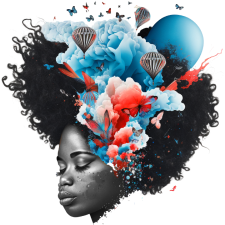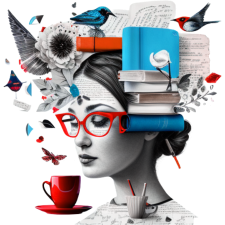 Ready to

meet your new team

?
Schedule a meeting and get a customized quote.