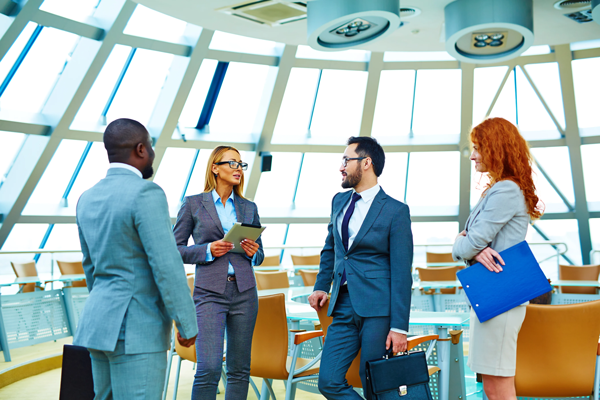 With the healthcare industry rapidly growing before our eyes, it is extremely important to keep up with the new developments and trends that are constantly erupting in this ever-changing market. But it is almost impossible to be successful in such a fast-paced business environment on your own, which is why learning from others and creating relationships with other business professionals is your most important key to success. Attending a few major healthcare events in 2019 will allow your company to learn from experienced professionals, understand the behavior your organization's market on a new level, and make meaningful and lasting connections with other individuals who share the same goals as you. For those looking to step out of the box and experience something outside the ordinary realm of healthcare events, here are three great connection-building healthcare conferences that you might not have heard of, but should think about attending in 2019
1. Healthcare and IT Marketing and PR Conference (HITMC) 2019
April 17-19 – Boston, Massachusetts
The Healthcare and IT Marketing and PR Conference is an outstanding way to meet other healthcare professionals and gain meaningful new information about the industry. With HITMC you will get to hear from over 60 influential speakers this year. This event caters towards marketing and sales professionals with an interest in digital marketing, as they will be immersed in learning many different facets of the latest marketing and public relations trends including content marketing and marketing automation. The Healthcare and IT Marketing and PR Conference is key to building professional relationships and updating your company to correspond with the changing trends in both marketing and healthcare.
2. MedCity Invest National Healthcare Investing Event
April 23-24 – Chicago, IL
The goal of The MedCity Invest National Healthcare Investing Event is to connect willing investors with organizations to foster prosperous opportunities for companies. With the magnitude of elite businesses and investors that attend this conference every year, there will be many chances to expand your business and build lasting relationships. This conference could be an opportunity for representatives from your company to interact and connect with successful healthcare executives while discussing potential investment plans that could enhance the future of your organization.
3. American College of Radiology Annual Meeting 2019
May 18-22 – Washington, D.C.
Serving as an asset to radiology professionals, The American College of Radiology Annual Meeting consists of a variety of meetings and workshops designed to keep participants informed of the updated trends in the radiology industry. Catering to a narrower sector of the healthcare market, it can be hard to find a conference as focused as direct as this one. This event allows individuals involved in product development within the radiology industry the chance to gain inspiration for their own practices and meet other individuals who share the same career goals as they do.
The events and conferences that are held for the healthcare industry each year greatly assist many different organizations in getting closer to reaching their professional goals. If you are looking for some inspiration for your organization or practice, want to open yourself up to more than just the standard healthcare events, and most importantly, want to build connections in the exciting and fickle world of healthcare, then you should consider attending these 3 conferences in 2019. Why not take the trip to improve yourself and your business?