"There's obviously a massive disconnect in what marketers want to do and what they're focusing on, and then proving it's effective," said Stephen Morgan, co-founder of software company Squiz.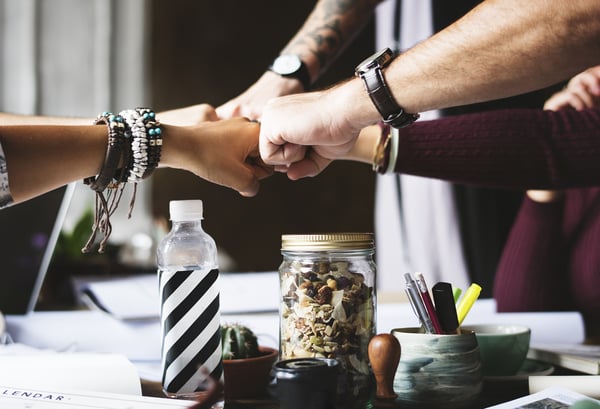 Morgan was summarizing the results of a recent study conducted by Squiz and B2B Marketing, which revealed that, while 45 percent of marketers name customer experience their top business priority, nearly the same percentage (47 percent) are struggling to prove its return on investment (ROI).
According to the study, proving ROI was by far, the biggest challenge when trying to acquire budget and other areas, such as lack of department alignment (15 percent), lack of c-suite buy-in (14 percent) and skills gaps within teams (9 percent) could be exacerbating the ROI issue.
The survey found that:
When it comes to ownership of the customer experience, priorities and resources aren't aligned in many businesses. And, while 65 percent of respondents reported that improving customer experience was a priority at the board level, only 39 percent of marketers reported their CMO has the remit and budget to drive customer experience.
Marketing technology is an evolving area for many marketers looking to better understand and influence the customer journey. Most marketers (81 percent) employ a CRM and email bulk send (66 percent) but less than half (47 percent) are leveraging marketing automation. That said, more than 47 percent of respondents said that addressing marketing automation is a priority in the next year.
The survey also uncovered that identifying clear goals and KPIs for customer experience within a broader marketing strategy is still not taking place across the board, with less than one-third doing so. Most significantly, about half of the respondents (47 percent) stated that they do not have a mechanism for receiving and processing direct customer feedback.
The results of this survey are particularly surprising considering that nearly one-quarter of marketers consider optimizing the customer experience to be the most exciting opportunity for the year ahead, according to Econsultancy and Adobe's "2016 Digital Trends" report. In fact, customer experience beat areas such as compelling content for digital experiences and data-driven marketing.
So – what are the implications of this survey for healthcare IT and other B2B marketers looking to prove ROI for customer experience initiatives?
Clearly, initiatives need to have KPIs that measure specific program benchmarks. For example, what are the specific components of the marketing program that impact customer experience? How are you measuring the value of each component?
Make sure that marketing priorities and resources are in alignment with overall business priorities and resources. If the business as a whole doesn't see value in what marketing is trying to achieve, not only will securing funding for marketing programs prove challenging but it won't really matter if you meet or exceed established KPIs.
While healthcare in particular has been slow to adopt technology, healthcare marketers must consider the value of a marketing automation tool such as Hubspot or Pardot. Marketing automation can significantly impact customer experience with automated follow-ups to customer service requests and segmenting email messages by targeting the right people with the right message at the right time.
Proving the ROI of customer experience initiatives is key to identifying their value and securing funding for these programs. By identifying and meeting (or exceeding) the right KPIs, ensuring that they align with overall business objectives and leveraging marketing automation, businesses cannot only secure new customers but create happier customers as well.