In an evolving digital age, the question among communicators is whether visual content such as video is more effective in communicating brand messages than text.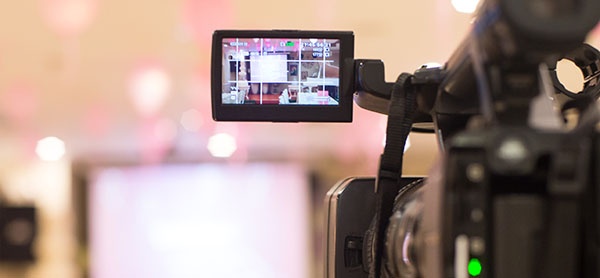 A survey by Usurv revealed that, if you want visitors to your website to share and interact with your content, delivering it via video is the best way to go. Consumers are 39 percent more likely to share content if it's delivered via video, 36 percent more likely to comment about video and 56 percent more likely to "like" it on social media.
The Content Marketing Institute (CMI) concurs. It says that video is among the most versatile tactics marketers can use. Yet, as beneficial as video can be in communicating your message and evoking viewer emotion, it is not always the right format for your content. The best way to determine whether to go video or print according to CMI, is to ask yourself if there is anything about your story that would be lost if you told it without the benefit of visual and sound. If the answer is "no" and you'd still like to venture into the video realm, consider starting with something small that won't take much time to produce and consume. Or, to play it safe, start with text first. If the text is well received, then consider repurposing the content as video for even greater impact and reach.
While video's popularity continues to grow relative to static content on platforms such as websites, blogs, social media, and email, it's not without its challenges, including:
Price – To ensure your video content is deemed professional and authoritative, investments in both pre-and post-production costs can tax limited marketing resources.
Competition – With many more videos vying for viewers' attention (according to CMI's 2016 Benchmarks, Budgets and Trends research, 79 percent of B2B marketers use video), marketers cannot be assured that video will help in achieving desired results.

To get the most from your video investment, CMI suggests the following:
Invest in the process as well as the product – Determine the role you want video to play for your brand and determine the process you will employ to develop, produce and measure its performance.
Always keep your end goal in mind – What do you want video to accomplish? A key point to note is that video success is often mistakenly equated with views rather than the desired action you ultimately want to drive.
Keep the script easy so your target audience can follow it – Avoid overly complex ideas, jargon or focusing on too many things at once.
Identify a home base for your video – Before distribution, either host your video on a site that uses a video platform (such as Vimeo, Brightcove or Wistia), or post it on a video hosting site like YouTube. These tools facilitate video sharing across content channels and embedding it in other content efforts.
Understand your buyer personas to determine the best place(s) to share your video.
Include a transcript in your video to help with search engine optimization – Search engines aren't as adept at indexing video content as they are with text.
Tag your work – This helps associate your video with target keywords and rankings for relevant content searches.
Promote video among those that can further promote and expand its reach, such as influencers, subscribers, and followers.
Evaluate the video's performance – Engagement data can provide important insights on audience preference and behavior. In turn, this information can help you refine and customize your video strategy.
Videos can be powerful purveyors of emotion over text when used purposefully. According to Psychology Today, "while reading is all about thinking, video is better at getting us to feel. If you want your audience to fall in love with your content, deliver it on video because it's easier for us to become emotionally attached to something we watch on a video than something we read in an article."