The healthcare world changes, evolves, and develops. It has many sectors and angles, which is why it fascinates and drives us every day. Similar to the industry we all know and love, our team here at KNB is anything but one-dimensional.
Our monthly segment called #WeAreKNB gives you a closer look into who we are and allows you to take a look at the faces behind the hard work of KNB Communications. A variety of different perspectives is an asset that we value, and we are excited to show you who we are and why we love what we do. We are individuals, we are a team, #WeAreKNB. Wanna keep up? Sign up for our monthly KNBeat Newsletter here!
Chinmay Sahu supports the team as a Marketing and Communications Intern. In appreciation of his hard work, we have decided to highlight him this month! Here are a few questions we asked him below: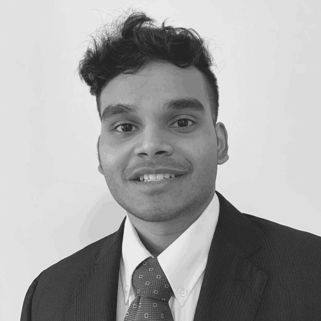 1. Why did you want to intern with KNB Communications?
I wanted to intern with KNB Communications because I am curious about the healthcare industry and I wanted to gain a deeper understanding of corporate marketing. Also, as I was going through their interview process, KNB seemed like a people-friendly organization where the people are treated like human beings, not just employees. This made me even more inclined to join KNB as a Marketing and Communications Intern.
2. What inspires you about healthcare communications?
Learning about the constant changes in the healthcare industry is important; healthcare marketing and communications not only accomplish that but also help contribute to a world with better health. As medical technology progresses, organizations such as healthcare marketing and PR industries are becoming more important as they help facilitate a better healthcare system.
3. What are your long-term goals?
I enjoy working in a fast-paced environment. It helps me to stay focused on work and provide beautiful results. My ultimate goal is to apply my marketing skills to the Investment banking field and build a solid career as an investment banker. Since KNB is in the marketing and healthcare industries, both of which have a fast-paced environment, its internship program is helping me gain the skills I need to successfully pursue my goals.
4. What do you like most about KNB Communications so far?
I personally enjoy the friendly and inclusive work environment. Everyone is very helpful and is dedicated to helping the interns learn as much as they can. KNB's internship program is probably the most educational and fun internship program I've ever been a part of. On top of that, they are very flexible when it comes to personal matters. If I need to take some days off to take care of things at home, they are very flexible with that as well.
5. What is the most interesting thing you have learned so far?
Upon asking for some tasks related to corporate finance, I got to take a peek at what goes on behind the scenes at KNB financially. It was exciting to understand how KNB makes its financial decisions based on revenue earned from its various client projects. I also loved learning about the Hubspot and Meltwater platforms and how they help in SEO and media monitoring. Finally, the Business Development project was the crown jewel of my internship experience. As someone interested in Finance, it was interesting to reach out and make connections with potential clients. In corporate finance, successfully acquiring clients from company leads is directly related to the revenue a company makes, so this also enhanced my knowledge of corporate finance.
---
We work with health and health tech companies & help them speed to success with proven formulas in public relations and marketing. Learn more by scheduling a consultation with our expert team!