The healthcare world changes, evolves, and develops. It has many sectors and angles, which is why it fascinates and drives us every day. Similar to the industry we all know and love, our team here at KNB is anything but one-dimensional.
Our monthly segment called #WeAreKNB gives you a closer look into who we are and allows you take a look at the faces behind the hard work of KNB Communications. A variety of different perspectives is an asset that we value, and we are excited to show you who we are and why we love what we do. We are individuals, we are a team, #WeAreKNB. Wanna keep up? Sign up for our monthly KNB HealthBeat Newsletter here!
Grace Vinton supports the KNB team as our Account Executive and Media Relations Specialist. We are grateful for her hard work and decided to highlight her this week. Here are a few questions we asked her below.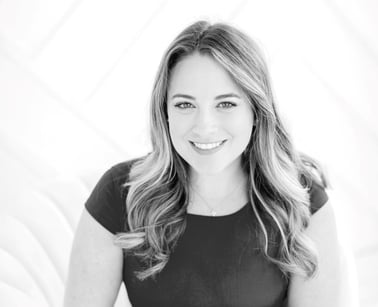 What led you to working in the health IT industry at KNB Communications, and why does it interest you?
Passion for healthcare is what brought me to KNB. I wanted to use my talents to play a critical role in the lifesaving process. Educating healthcare audiences about innovative technologies gives them the knowledge they need to make purchasing decisions that will help them better care and improve outcomes. I see so much ethical, moral, and pragmatic value in the strategic work that we do with our clients.
How do you see healthcare changing in 2020?
Healthcare is on a road to interoperability and there is no doubt in my mind that the industry is going to take giant leaps toward that goal this year. Innovating and connecting systems - legacy and new - to work seamlessly with one another. Improving access to data so that next-gen analytics can do its work.
What qualities do you think are most integral to being a successful public relations professional?
A PR professional needs to be hyper-aware of industry trends, able to establish and maintain a vibrant network in the industry, and be strategic with how they articulate and promote a company to improve their market position.
Why did you decide to become a PR professional?
I thrive when the people (and companies) around me are operating at their greatest potential. It's a joy to create, develop, and actively promote thought leaders in the healthcare industry where so much is at stake.
What is a fun fact about you? Any hidden talents?
I have an indoor skydiving certification. I'd be happy to take you with me!
Follow Grace Vinton on LinkedIn and Twitter: @HealthTechPR
---
We work with health and health tech companies & help them speed to success with proven formulas in public relations and marketing. Learn more by scheduling a consultation with our expert team!