Businesses are always looking for growth, but it has become increasingly difficult to find optimal ways to market your healthcare company and gain new clients. In order to succeed despite increased competition and innovation in the marketplace, healthcare businesses must continually devise new and effective strategies to engage their target audiences and delight existing clients.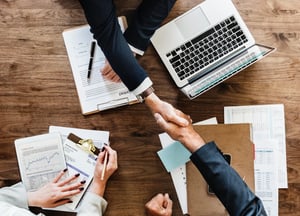 What's the best way to promote your healthcare company? To find the right agency for your business, consider these three important tips:
1. Find agencies that are interested in and align with your business. A good place to research agencies is on social media. This channel is key to networking and forming relationships online, including with potential agencies who are experts in healthcare marketing and PR. Look through their posted content to determine their level of interest and expertise in the industry. Keep an eye out for agencies that not only publicize values that align with you and your business, but also pay special attention to the agency that pays special attention to you. If an agency engages with you on social media, try engaging back by sending a Tweet, liking a post, and/or shooting the agency a thank you message.
2. Try a test run by looking for opportunities to try an agency's services without commitment. There are many agencies that offer small services for free, and many more agencies that are willing to do so if asked. Depending on the needs of your business, ask for a free publicity opportunity, a media list, or templates of publicity materials. These "test runs" allow businesses like yours to try out different agencies' services so you can gain a better understanding of your own needs and determine if the agency is the right match for you. Therefore, your perfect agency should be happy to provide value to you and your business early on.
3. Seek out an agency that is transparent about its activities and strives to build a trust-based relationship with your business. Perhaps the most important determining factor in finding the perfect agency is the need for a partner-like relationship built on trust. You should not only look for an agency that can perform the services you will pay for, but look for a partner that will help educate you and work with your business as a whole--as an extension of your team. It is important that you seek a genuine relationship with your partner in the early stages of business so you can ensure a developed and fully-trustworthy relationship down the road.
With so much competition in the marketplace to be YOUR agency, you should never feel like you are settling for mediocre work. The right agency aligns with your mission, provides value, and actively works to form a relationship with you. A relationship, after all, takes work. Find the right agency that will work for you.
Interested in a free consultation? Reach out to our Marketing Director, Beth, at bcooper@knbcomm.com.