While working as a healthcare marketer, using social media is engrained in the job. Healthcare marketers use a variety of social media platforms to market their clients as well as themselves. Since healthcare marketers are so reliant on social media to perform their job effectively, here are 4 reasons why healthcare marketers should use social media while at work.
1. Stay On Trend With News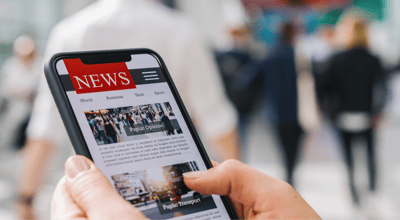 Healthcare marketers can use social media to follow various news publications. By following news outlets, healthcare marketer's social feeds will be filled with informative content that they can then repost onto their own accounts or simply enjoy for themselves. Following multiple, relevant healthcare news publications will help healthcare marketers stay on top of trends in the industry. Using social media during the day will allow healthcare marketers to constantly keep up with what's current.
2. Engage With Relevant Accounts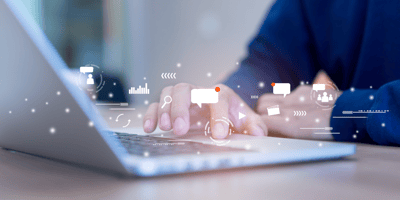 Another reason healthcare marketers should use social media at work is to engage with relevant accounts. Commenting on interesting articles, replying to follower's comments, and engaging with potential new healthcare clients can all be useful in growing a healthcare brand. This type of engagement is called social listening. Healthcare marketers need to have access to their social media accounts during a work day in order to drive engagement to their health tech company's accounts and also to be aware of when their accounts are mentioned by others. Being an active healthcare marketer on social media is a good sign to potential clients.
3. Become A Thought Leader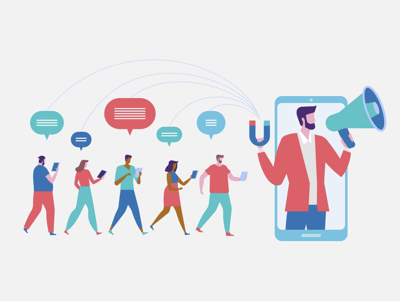 There are various social media groups in the healthcare industry that many healthcare marketers can join. For example, the #HITMC community is a health IT marketing group where healthcare marketers can join Twitter chats and webinars to engage with other healthcare marketing professionals. With many other groups like #HITMC, healthcare marketers can use their personal and company social media platform to share their ideas and potentially become a thought leader in the space. Healthcare marketers should use social media to join and engage with these types of communities to grow their reputation in the industry. The more healthcare marketers are able to share, the more followers and connections they receive to gain credibility.
4. Competitor Analysis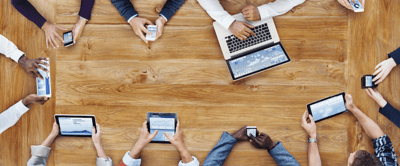 Knowing how competitors use their social media channels is another reason why healthcare marketers should be using social media throughout the work day. Competitor analysis can be helpful for healthcare marketers to adjust their marketing strategies to improve their social media positioning. Competitor analysis does not need to be something that healthcare marketers do daily; however, it is good to consistently check in with competitor's social media accounts to learn what's working for them.
The reasons why healthcare marketers should be using social media at work are all to benefit the clients and grow the ultimate healthcare company. If a healthcare marketer is abusing the use of social media for personal and nonwork-related business, then their social media usage is not appropriate for the workplace.