Is your healthcare company on TikTok? The streaming platform, TikTok, has grown tremendously since the stay-at-home quarantine of the COVID pandemic. Many people think of the platform as belonging to GenZ and are not actively considering it strategically as a business platform. It's time to at least consider it!
The healthcare community is carving out its place on the social media platform. #Medtok already has 128 million views. Many doctors and healthcare personnel have created TikTok accounts to network, share useful information, and to just have fun.
Not sure who to follow? Here are our top 4 doctors that you should follow on TikTok.
Dr. Tiorra Ross is a pediatric resident who uses her TikTok platform to inform, educate, and bring awareness to current issues in the medical space. Her content includes commentary on a variety of topics from vaccine adoption to championing minority representation at all levels in the medical profession.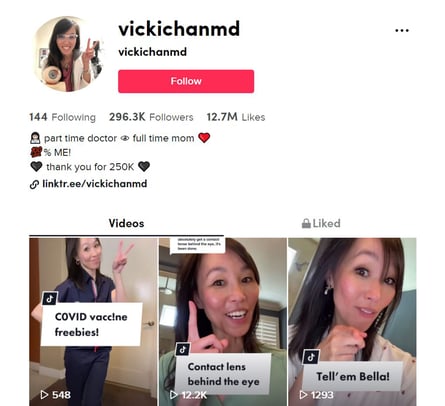 Dr. Vicki Chan does it all! She is a part-time doctor and a full-time mom. Her content uses popular sounds found on TikTok. From debunking COVID19 vaccine myths to getting a glimpse into her life as a mom, her page is one to follow.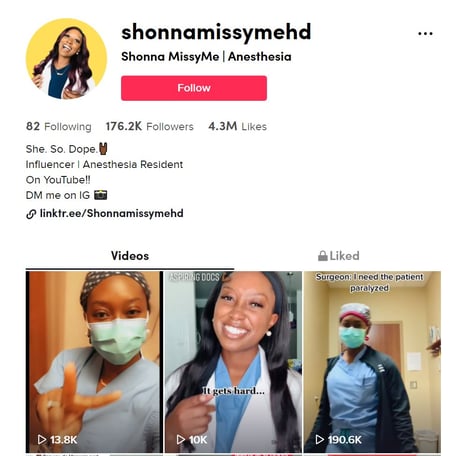 Similar to Chan, Dr. Shonna "MissyMe" utilizes famous TikTok sounds for her videos. She is an anesthesia resident. Her content centers around answering common questions about what it's like to become a doctor and inspires viewers to work hard for their goals, especially in the medical field.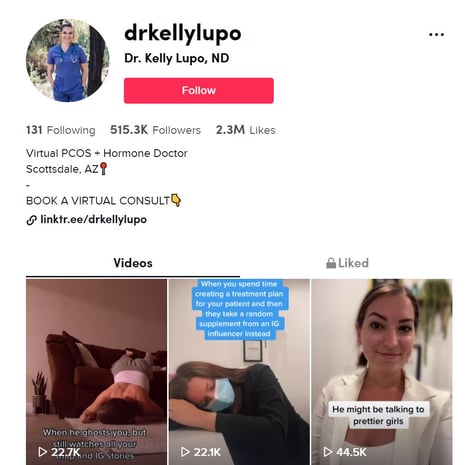 Dr. Kelly Lupo is a hormone doctor. Her content captures her TikTok dances that make health topics fun and relatable while providing useful information about reproductive health--especially getting tested for endometriosis or other diseases.

Will you follow these doctors on TikTok? Check out their profiles above. You can also follow KNB's social channels at Facebook, Twitter, and LinkedIn.