Nowadays, wearing a mask to limit the spread of COVID-19 has become a debate among various groups of people. Healthcare marketers have some credibility when it comes to health related topics. In recent weeks, scientific data has been published regarding the importance of mask wearing in slowing the spread of COVID-19. Healthcare marketers have a platform that can promote content in support of wearing masks. Below are 4 tips on how healthcare marketers can leverage their expertise to encourage individuals to wear masks.
1. Sharing Scientific Data
Scientific data may be one of the most significant ways to encourage individuals to wear masks because the information is credible and clear. Healthcare marketers can promote studies and scientific website links that show concrete data on the importance of wearing a mask. For example, the CDC website has the most up-to-date evidence about the effectiveness of wearing a mask and limiting the spread of COVID-19. Many healthcare marketers have audiences that are already well versed in reading scientific articles. However, it is helpful to present the scientific data in simple terms and highlight only relevant data.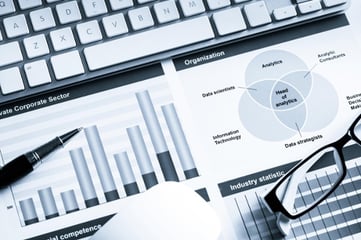 2. Posting Relevant Visuals
In addition to sharing relevant scientific studies, data, and websites, healthcare marketers can support that content with relevant visuals. For example, graphs, pictures of individuals wearing masks, images from the scientific community, and videos are all effective ways of displaying the importance of wearing a mask. Posting visuals that significantly show the difference between wearing a mask and not wearing one puts the negative impacts of not wearing a mask into perspective. Below are some examples of applicable visuals that healthcare marketers can post to highlight the importance of wearing a mask.
3. Promoting Reliable Resources
As stated before, being a healthcare marketer comes with some built-in credibility. Healthcare marketers can use their social media platforms as a tool to promote reliable resources on the positive impacts wearing a mask to reduce the spread of COVID-19. The resources can also provide general information in regards to the pandemic. Any national news sources like the New York Times, Washington Post or Forbes are examples of credible news sources that healthcare marketers can use to promote to their audiences. Healthcare marketers may also promote more scientific reliable pandemic news sources like JAMA and NIH. Additionally, Twitter has a COVID-19 news timeline that healthcare marketers can share as another helpful resource to encourage the use of masks.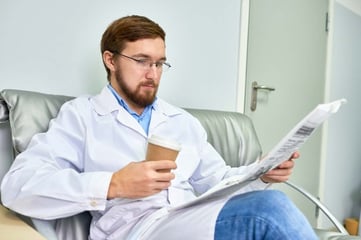 4. Appealing to Emotions
Healthcare marketers can also connect with their audience on an emotional level in hopes of encouraging them to wear masks. Though many healthcare marketers focus on scientific or healthcare content, audience members are still human and will respond to emotional content, as well. Through the use of personal anecdotes from members of the scientific community and sharing articles or visuals of their individual emotional experiences with COVID-19, healthcare marketers can connect to their audience emotionally. Additionally, healthcare marketers can pose questions like, "Would you want your family to be in danger from someone not wearing a mask?" or continuing a conversation among the community regarding thoughts or questions about wearing masks.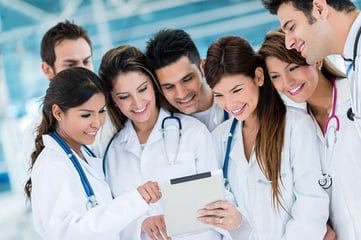 As a member of the healthcare community, it is important for healthcare marketers to not overplay the use of emotions as a tactic to encourage individuals to wear masks. It is better to stick to the facts from scientific studies and promote content focusing on relevant data, visuals, and news sources supporting the use of masks to limit the spread of COVID-19.