The healthcare industry may have arrived late to the digital age but, spurred in part by the Affordable Care Act's mandate for electronic health records, the digital age has definitely arrived at the industry's door and is staying for the long-haul.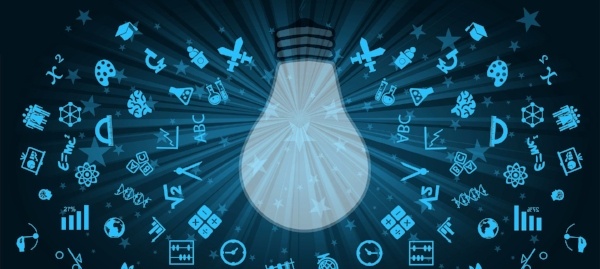 Yet, while the industry may now be using the tools of digital enterprises, many still need to understand the habits of effective digital enterprises in order to effectively rise above the competitive clutter. Following are some of the strategies used by highly effective digital marketers and enterprises:
Engage consumers through impactful content that has genuine value – Good content engages an organization's website visitors and stimulates prospects to retell a brand's story through viral efforts, says veteran digital marketing recruiter Jerry Bernhart. Content should not be promotional; instead, it should help drive awareness, generate leads and convert leads to sales.
Break through silos to erase seams between channels and experience – Bernhart notes that with all of the different customer touchpoints (there are more than 100), it is important for marketers to deliver a consistent, personalized on-brand experience, from initial research through purchase, fulfillment and customer service. The best digital marketers "think beyond a specific channel" and take a holistic view of the customer and how to integrate channels to improve transactions and the overall customer experience.
Be quick, data-driven and measurement-focused – Rapid decision-making is critical, and organizations need to move toward a continuous cycle of delivery and improvement. Successful digital marketers also make the most of technology such as Google Analytics, says Sean Singleton of The Digital Annex. Work with data to understand consumer behavior and identify opportunities. Most importantly, provide insights into the data and translate these insights into integrated marketing strategies. The ability to interpret and derive insights from data can set a business apart from its competitors.
Challenge everything – It is important to aggressively challenge the status quo rather than accepting historical norms, according to McKinsey. Look at how everything is done, including the products and services you offer the market segments you address and ask "Why?" Think expansively about partnerships to deliver value-added experiences and services. Test, test, then test again.
Focus on relationship-building, not just the sale – Most digital marketing efforts are spent driving traffic and generating leads that flow into a CRM such as Salesforce. That said, it is also important to look beyond the sale and focus more on relationship-building. Create a brand experience that resonates with your audience long-term.
Always put the customer first – A healthy obsession with improving the customer experience is the foundation of any digital transformation, notes McKinsey. Rising customer expectations continue to push businesses to improve the customer experience across all channels since customers today are less accepting of bad experiences. According to one survey, 89 percent of customers began doing business with a competitor following a poor experience. Processes that enable companies to capture and learn from every customer interaction, whether positive or negative, can help them to regularly test assumptions about how customers are using digital and constantly fine tune the experience.
Make yourself understood – Simply put, communicate technical ideas clearly and effectively; translate complicated findings into recommendations senior-level decision makers can understand.
Integrate video into your overall content strategy – By 2017, video will account for 69 percent of all consumer internet traffic*. YouTube is the third most trafficked website in the US and globally according to Alexa. Video is particularly powerful at creating an emotional connection, as evidenced by the fact that 57 percent of consumers say that watching videos make them more confident in online purchase decisions.**
Successful digital marketers know that adopting these strategies is key to not only making the sale but in keeping customers happy and engaged long-tem. Doing so however, requires adaptability and a "think long-term, act real-time" mind-set.
*Cisco report, June 2014
**Source - Invodo