Many people have been looking forward to the vaccine for COVID-19. The release date of the vaccine has been up in the air, as many pharma and biotech companies and researchers rush to create and test the vaccine in clinical trials. Here is the latest news about the vaccine.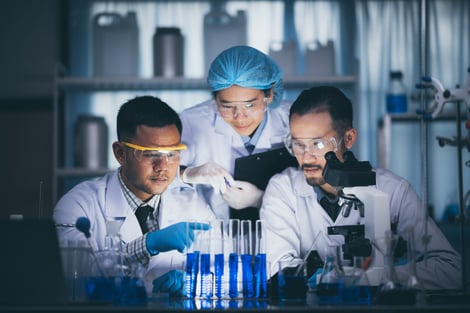 Vaccine Effectiveness
Pharmaceutical Company, Pfizer, has developed a vaccine for the virus that is 95% effective with no serious side effects. According to Stat News, "the companies said that they plan to submit to the Food and Drug Administration for an emergency use authorization 'within days,' and will also submit to regulatory agencies around the globe."
Funding for Vaccine
Many celebrities and businesses have donated to different food banks and funds for COVID-19 relief around the world. Some people are donating to pharmaceutical companies for research efforts. Legendary country artist, Dolly Parton, donated $1 million dollars to Vanderbilt University for the development of the Moderna Vaccine.
Trial and Error
Pfizer and Moderna are driving research for the COVID-19 vaccine. According to Mark Iskowitz of Medical Marketing and Media, the two vaccines hold many similarities. Iskowitz says, "beyond efficacy, the two vaccines are strikingly comparable in other ways. Both are two-dose shots and are mRNA-based vaccines, meaning they deliver the genetic instructions for the coronavirus' spike protein, inducing an immune response from the body." Read more about what Iskowitz had to say about the two vaccines here.
Vaccine Comfortability
As trials for the vaccine have begun, many people have expressed hesitance in getting vaccinated. Additionally, some people have opted out on wearing masks, maintaining good hand-washing hygiene, and social distancing. Civic Science has released statistics on how Americans feel about the vaccine and the prevention methods suggested by the CDC. Learn more about these statistics here.
As highly anticipated as the vaccine is, it's important that we remain patient and continue practicing prevention methods for COVID-19. Avoid being in high capacity environments. Be mindful of any symptoms you may show and remember to quarantine yourself for at least 2 weeks.