OnlineTherapy, an international directory that connects patients with therapists, conducted a study where it found that most people had better mental health working remotely rather than working in the office.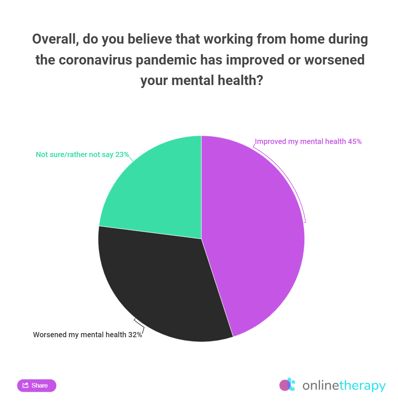 In a 1,000 participant study, two-thirds reported their mental health has improved since the work-at-home mandate began, a key factor being the better work-life balance (especially for parents). Up to 50% of participants even agreed to receiving a pay-cut if it meant they could remain working from home. In the future, two-thirds of employees believe employers should offer a work-from-home option.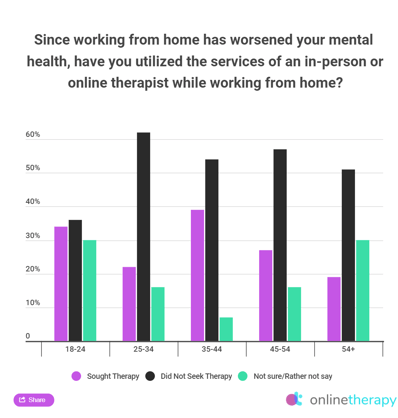 For those who did suffer mentally from working at home only 30% sought professional help. Interestingly enough, these participants said that the blurring of work-life balance was their greatest stressor and mental health deterrent. 65% of those who sought help claimed therapy improved their mental health. Regardless of who did and who did not seek out a therapist, 70% of surveyors agreed that post-pandemic employers should invest more in mental health resources.
If seeking mental health aid, you can find a therapist here or through the therapist matching tool, Betterhelp.