There's a wide variety of social media platforms that healthcare marketers can choose to use to build and maintain their brands. However, not all social media platforms are the same. The social media platforms have distinct demographics, varied content being posted, mixed engagement rates, and unique tools to build a following. Below is a quiz to see what social media platform is the best fit for you to grow your healthcare marketing brand.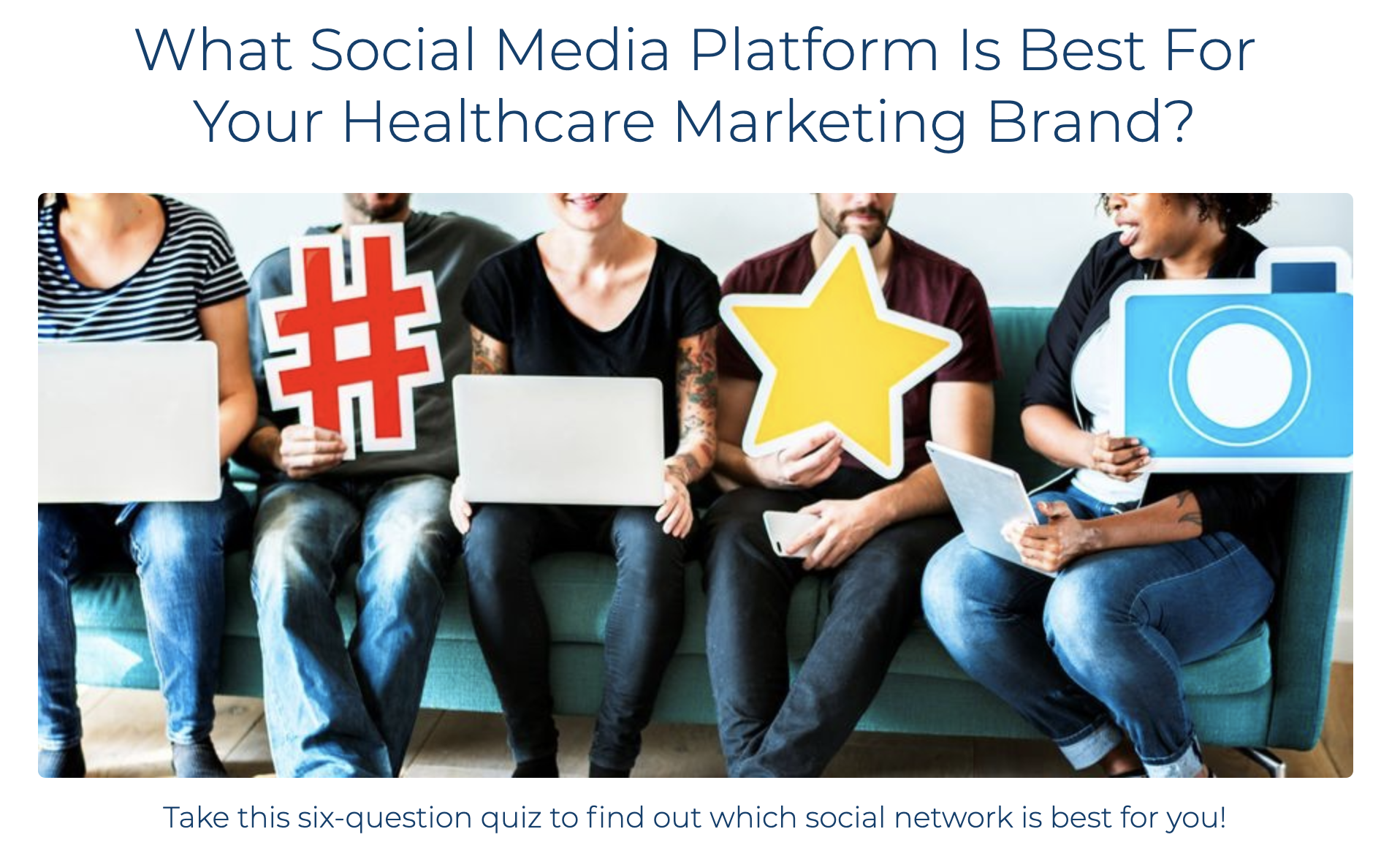 As a healthcare marketer, it is important to use social media as a place to produce or promote content that helps achieve a goal. Whether your goal as a healthcare marketer is to have "X" number of followers, be an informant in the life sciences field, or partner with companies as their social media expert, it is necessary to choose the appropriate platform to reach the end goal.
The results from this quiz should provide you with insights to improve your healthcare marketing strategies and leverage the social media platform that is fitting for you and your healthcare brand goals.