The healthcare world changes, evolves, and develops. It has many sectors and angles, which is why it fascinates and drives us every day. Similar to the industry we all know and love, our team here at KNB is anything but one-dimensional.
Our monthly segment called #WeAreKNB gives you a closer look into who we are and allows you to take a look at the faces behind the hard work of KNB Communications. A variety of different perspectives is an asset that we value, and we are excited to show you who we are and why we love what we do. We are individuals, we are a team, #WeAreKNB. Wanna keep up? Sign up for our monthly KNBeat Newsletter here!
Angela Chan supports the KNB team as our Marketing and Communications Intern this summer. We are grateful for her hard work and decided to highlight her this month. Here are a few questions we asked her below: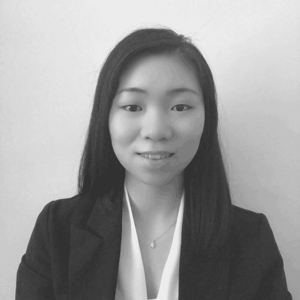 1. Why did you want to intern with KNB Communications?

I have always had a passion for marketing and public relations and an interest in learning more about the healthcare industry. I liked that this internship allowed me to get involved in a space that I have a high degree of passion for and learn above my current skill sets.

2. What inspires you about healthcare communications?

In healthcare, the people are just as important as the products, so it is important to build a trusting relationship with the people through healthcare communications.
3. What are your long-term goals?
I enjoy challenges and look forward to opportunities where I will be able to assume more responsibilities. Ultimately, I'd like to move into management and work my way into a long-term position where I can build a solid career. Right now, I'm focusing on improving my communication skills.
4. What do you like most about KNB Communications so far?

I like the hands-on learning culture at KNB communications. As an intern, I am able to work on a variety of projects alongside healthcare marketing and PR professionals. Everyone at KNB is so accessible, and they give great feedback and tips for my work and my career.
5. What is the most interesting thing you learned so far?

The most interesting thing I learned so far is learning how to create a media kit for a client. I also learned how to create a media list and put together an editorial calendar with potential speaking opportunities and awards to pitch to a client. Before working on this project, I had no idea what these terms were and how PR professionals used them to make pitches.
---
We work with health and health tech companies & help them speed to success with proven formulas in public relations and marketing. Learn more by scheduling a consultation with our expert team!