We have entered the final stretch of the year, and with that comes all sorts of seasonal activities. Whether that be playing various holiday-themed games, hanging lights around the house, or drinking copious amounts of eggnog, these activities are all in preparation for Thanksgiving. And while you might be thinking about what you'll be serving as an appetizer or how many pies you should make for dessert, we at KNB Communications are thinking about one thing: gratitude.
And that's because November is also National Gratitude Month. There are several things to be grateful for. After all, it's a small way to change your life and attitude — not just for November, but beyond that as well. Here is what the KNB Team is grateful for, both personally and professionally.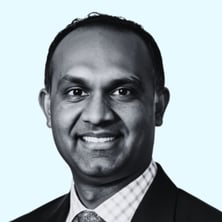 Chintan Shah, President & Managing Partner
I am grateful for an incredibly talented, passionate, and charismatic team that works hard and enjoys working with one another. The workplace culture curated by this team makes each day exciting and enjoyable!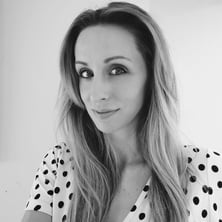 Beth Cooper, Vice President of Marketing + Sales
I am so grateful that I have smart, motivated, passionate, hilarious coworkers who care about me as a person. Not to mention that I can work from home - no commute is great! However, on a personal level, I am grateful for my health and physical well-being paired with the security and comfort of living in a wonderful, warm, furnished home near a city I adore.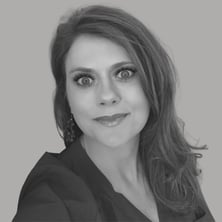 Amy Roberts, Vice President of Communications + Client Services
I am grateful for my coworkers who recognize that our pets are an extension of us, and for my "dotted devils" Dalmatians who never fail to keep me entertained and provide me joy.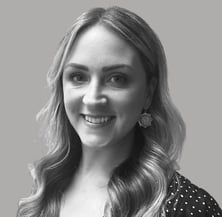 Emily Boland, Account Director
I am grateful to our leadership team for instilling a family first (fur-included) mentality at KNB - and always standing by it. To the media gurus - Corrie, Chad, & Amy - for having never-ending patience as I continue to learn new things and ask silly questions; thank you. Most importantly, I would not be who I am today without my wild mother, who maintains the peace in our family and keeps me young.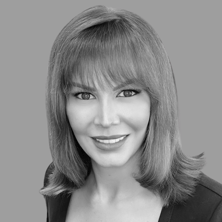 Amber Hamilton, Account Director
I am grateful for my new coworkers and the opportunity to join such a welcoming team! On a personal level, the joy of my family and my brother being happy and settled in his new home brings me peace.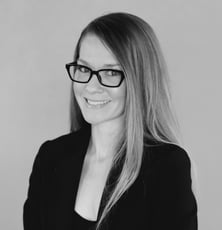 Laura Hill, Marketing Manager, Client Services
I am thankful for Todd, Rilo, and Daniel for being so sweet. I'm also thankful for my coworkers who are always willing to lend a hand and aid in projects. However, I would regret hiding my appreciation for my beloved ice maker; it's the simple things!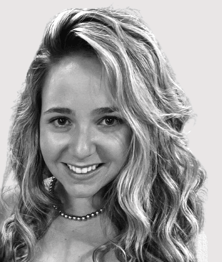 Corrie Fisher, Account Supervisor
I'm grateful for my happiness and for the people I've chosen to surround myself with. This would not be possible without the disappointments and mistakes I've encountered along the way that helped me learn and grow as a person. I'm grateful for the environment at KNB that allows me to feel encouraged to ask questions, and that I am trusted by my team to lead and take risks. Lastly, I'm incredibly grateful for being back at KNB- and paying off my last car payment this month!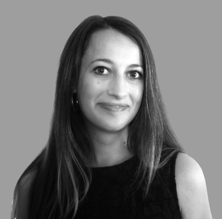 Erica Velander, PR Coordinator
I owe an immense amount of gratitude to my wonderful grandparents in helping me raise my little buddy. Professionally at KNB, the opportunity to learn more about public relations writing and enhance my career is an experience unlike any other.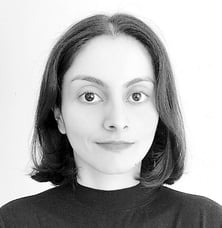 Nikita Mehta, Marketing + Design Coordinator
I'm grateful for all the small and beautiful moments that I get to experience throughout the day. Whether that be my dog's random acts of love and kindness, taking a deep breath of the fresh fall air, or seeing all of the colors of the fall leaves. The warmth and sweetness of the first sip of coffee in the morning, and listening to a good audiobook make me grateful for these simple joys. This source of joy, paired with reading the supportive comments between members of the team and the genuine enjoyment we have of each other's pets fills me with gratitude.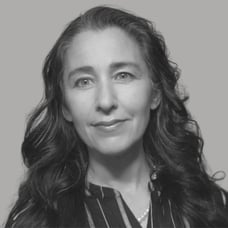 Gaby Hermes, Operations Manager
I am grateful that my kids still call even when they don't need anything. I'm also thankful for my husband, who makes me coffee every morning. I'm grateful that my mom is healthy and active and for my flower-filled garden full of butterflies, bees, and other strange flying things. At KNB, I'm grateful that my job duties include sourcing my coworkers (and that they all have an incredible sense of humor!)
Now that you know what the KNBeings are grateful for, what are you grateful for this November?