Oftentimes when seeking to work with a healthcare marketing and PR agency, the ultimate goal and traditional approach is to focus on how the agency can put your brand front and center, promote your product or service, and cut through the noise in the industry. While these approaches help earn coverage, there is an additional angle which companies should employ-- building a thought leadership program.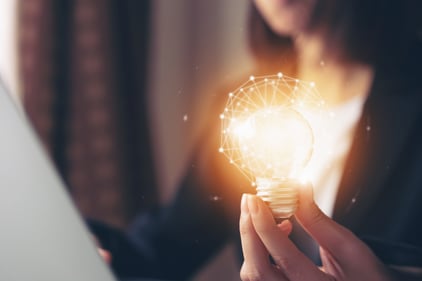 Behind many powerhouse healthcare IT companies are leaders in the organization who are worth front and center attention to build a brand's credibility and to help develop corporate growth.
When choosing a thought leader for your organization, think about what qualities should this individual exhibit? Listed below are ways to best capitalize on your thought leadership program:
1. Provoke discussion in areas that are said and not said
When sharing thought leadership with the media, actively provide new perspectives, interpretations or positions that inspire your audience to adapt them to apply to their own work in the healthcare industry. If a news story indirectly affects you or your business, and you have personal insights on the matter, it's encouraged to speak up as it may be affecting others in a similar manner. It can help you stand out as a unique source for information.
2. Focus on areas other than engaged and researched
Media coverage comes from validity, experience, or unique positioning with a topic. As a thought leader, direct experience on a topic is viewed as credible. Having experience with different roles in healthcare--for example, clinical to business or pharma to payer-- can expand on the level of expertise you can provide your audience. Media relations professionals know how reporters view specific areas of coverage and in what capacity they are open to sharing your story.

As a leader within this space, it is important to remain open-minded, especially as it relates to outside sources. Your audience will follow you and want to learn more, especially if you are not opposed to differing opinions. Guest appearances on various speaking platforms, such as podcasts and radio talk shows, being well-rounded in community organizations that scale up to the national level, and involvement in areas that individuals of all socioeconomic statuses can further your positioning as a thought leader.
3. Utilize your voice so that it ultimately is of value to others, not just for personal gain
When you think of your heroes or those well respected in the healthcare industry, you don't think of how they changed or benefited themselves, instead you think of how they benefited, changed or challenged you in some regard. Joining the right health community in the healthcare industry is important to help amplify your voice and to ensure you are speaking to the right individuals who would be influenced by your thought leadership. It is best practice for your agency partner to advise you, as a thought leader, on which communities or outlets are best suited for you.
Does someone in your organization have the makings of a thought leader? Want to learn how to best capitalize on their expertise with a built-out thought leadership program? We're here to help.