As part of your inbound marketing strategy, content marketing in health IT is essential for delivering your health tech company's message. With the active use of blogs, your health tech agency can create valuable content that is both informative and enjoyable. Blogs bring in viewers and leads to your site as you regularly promote new healthcare content and offers. When done correctly, blogs can cultivate relationships with your audience and build trust. Here are some tips to make the most out of your health tech blog: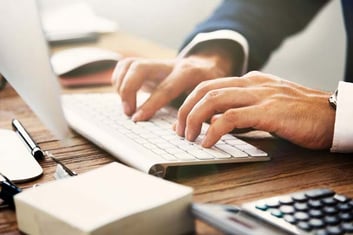 1. Draw Attention
Make it navigable on your website to show its value and accessibility for your customers.
Be consistent with the rest of your site. Use the same logos, colors, and language. Make your health tech blog mobile-friendly across all devices .
Use the same domain. It is best to have your healthcare blog on the same domain as the primary website to increase SEO.
2. Include Links to Other Sites
Provide informative content. Health IT blogs are supposed to be helpful and beneficial for the viewers.
Add links to the bottom of a blog post or embed in the body paragraphs.
Hyperlink words to reduce lengthy explanations which can sometimes steer you away from sticking to the main point of your healthcare blog post.
3. Keywords Are Crucial
Include keywords to optimize SEO.
Narrow down your keywords with the help of market research.
Pick one long-tail keyword per post.
4. Add a Call-To-Action
Use your blog to strategically promote offers:

Insert a call-to-action after the first few paragraphs.
Place a call-to-action at the end of each post.

Offer your healthcare audience ways to learn more about your healthcare b2b marketing tactics.
Be specific with your call-to-action to the buyer persona you're targeting.