The healthcare world changes, evolves, and develops. It has many sectors and angles, which is why it fascinates and drives us every day. Similar to the industry we all know and love, our team here at KNB is anything but one-dimensional.
Our monthly segment called #WeAreKNB gives you a closer look into who we are and allows you to take a look at the faces behind the hard work of KNB Communications. A variety of different perspectives is an asset that we value, and we are excited to show you who we are and why we love what we do. We are individuals, we are a team, #WeAreKNB. Wanna keep up? Sign up for our monthly KNB HealthBeat Newsletter here!
Paige Rossi supports the KNB team as our Communications Intern. We are grateful for her hard work and decided to highlight her this month. Here are a few questions we asked her below: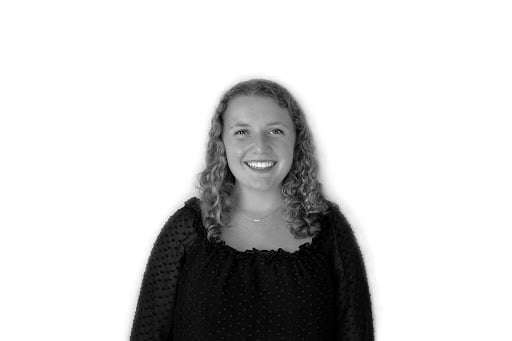 1. What has drawn you to the world of healthcare communications?
Science has always been my favorite subject in school. I began studying as a biology major at Colgate University on the pre-medical track; however, through networking with healthcare professionals, I realized that there was more to the healthcare industry than being a medical practitioner. I was drawn to the world of healthcare communications because of the wide array of science related projects I could be involved with. I found it intriguing to be able to combine my interests in healthcare and business.
2. What do you like most about the culture at KNB Communications?
Everyone at KNB Communications is welcoming and engaging. I like that as an intern I am working on a variety of projects alongside healthcare marketing and PR professionals. The open collaboration that KNB fosters allows me to grow my marketing and PR skills in a professional environment where I am able to actively learn and ask questions about their expertise.
3. What current health tech trends do you find most interesting?
Innovation. Before the COVID-19 pandemic, health tech was not as commonly used in the healthcare industry as it is today. I think telehealth software is the most interesting innovation because I am curious to see how the healthcare industry will continue to use telehealth programs post-pandemic or whether things will return to "normal."
4. What is your favorite social media platform and why?
I personally like Instagram because through certain algorithms, Instagram knows what I want to see on my feed compared to other social media platforms. I constantly find myself tagging my friends in memes and saving images of recipes, workouts, and new products that I want to try. It's an easy and fun app to use.
5. How do you spend your free time?
Summer is my favorite time of the year because I can do my two favorite things: read and go to the beach! I also enjoy listening to music and spending time with my family and friends.
---
We work with health and health tech companies & help them speed to success with proven formulas in public relations and marketing. Learn more by scheduling a consultation with our expert team!