In today's world of healthcare social media marketing and digital advertising, health tech marketers may feel bombarded with information. Health IT email marketing provides an opportunity to build new and existing relationships and offers valuable information that will guide the actions of subscribers and customers.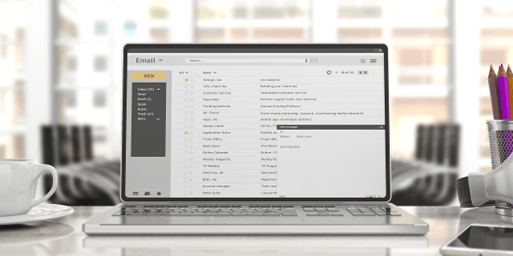 1. Define Your Audience
Create a buyer persona to understand the customer's needs.
Send tailored messages to segments of customers.
Establish contact lists. Having a CRM makes it much easier to send out healthcare marketing emails to keep contacts all in one place.
2. Set Goals
Research email stats in the health IT industry to use as a benchmark.
3. Create Sign Up Opportunities
Design an attractive, attention-grabbing header on the website page to offer health tech customers an opportunity to learn more.
4. Decide on an Email Campaign Type
Provide a variety of email types that allow healthcare customers to sign up for emails that are relevant to them. Here is an example of 12 types of marketing emails.
5. Create a Schedule
Determine how often health tech emails are sent out.
Stick to a consistent schedule to build trust with health tech customers.
Find the right time to send out emails. Research the best time customers engage with healthcare marketing emails.
6. Decide on an Email Campaign Type
Monitor KPIs in order to understand what is or isn't working.
Perform A/B tests for healthcare marketing emails.


Health tech email marketing is a key part of a healthcare marketer's content strategy. Some of these strategies include brand awareness which increases in each email through content promotion. Simultaneously, new and existing relationships with health tech customers continue to develop with the goal of generating leads. Remember that health tech email marketing should showcase health tech products or services in order to delight potential customers.