Let's have a heart-to-heart! ❤️ February is American Heart Month! American Heart Month raises awareness for heart health and to motivate those around you to prevent heart disease by adopting a healthy lifestyle. Even though heart disease related deaths have decreased by more than 70% over the last 50 years, that has not stopped the need for innovative medical devices to get the number lower! In honor of American Heart Month, here is a list of FDA-Approved medical devices for the heart.
---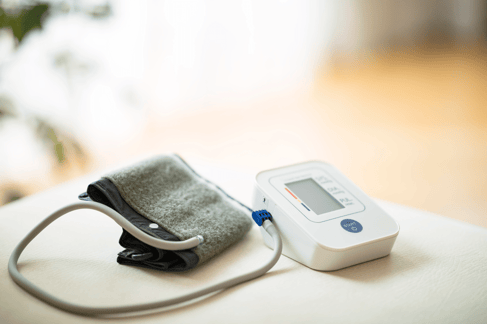 1. The Barostim Neo is designed to use the power of the nervous system to help control blood pressure. The device includes an IPG, that is implanted under the patient's skin below the collarbone, a carotid sinus lead that is placed on the carotid sinus. The device is programmed by the clinician based on the patient's diagnosis. The Barostim Neo is intended for patients older than 21 who do not respond to heart failure medication or continue to have worsening symptoms.
2. FILVAS (Fully Implantable Left Ventricular Assist System) is designed to be fully implantable without the fuss of external components worn outside the body. FILVAS can allow thousands of individuals to regain some of their freedom.
3. The CentriMag Circulatory Support System is a blood pump system intended to temporarily help the heart pump blood in patients whose circulatory systems (heart and blood vessels) are not able to perform well enough on their own. The pump is connected to the heart and blood vessels using cannulae located outside of the body.
4. The HeartStart OnSite (M5066A) is an automatic external defibrillator dedicated to treat individuals experiencing sudden cardiac arrest. The multifunction defibrillation electrodes are placed on a patient's chest to detect a patient's heartbeat. If the device detects an abnormal heartbeat, it can advise a shock through voice prompts on the user interface.
5. Optimizer Smart system is implanted under a patient's upper left or right chest skin area connected to electrodes that are attached to the heart in order to monitor and deliver cardiac contractility modulation therapy when the heart tissue cannot activate.
6. Caption Guidance is an accessory to compatible diagnostic ultrasound systems using artificial intelligence to help the user capture images of a patient's heart that are of acceptable diagnostic quality.
These are a few hand-picked medical devices we decided to highlight for American Heart Month. It is amazing to see what cardiac experts are designing in the health tech space for patients suffering from heart diseases. We look forward to more innovative technology across the healthcare space. Happy Heart Month!
Looking to get involved in American Heart Month? Join the #OurHearts movement!