Amid the global health concern of COVID-19, many conferences, exhibitions, and festivals have decided to cancel their events, including the in-person HIMSS20 Global Health Conference and Exhibition. The annual conference had an expected 45,000 people in the healthcare and health IT fields attending from around the world between March 9th and 13th.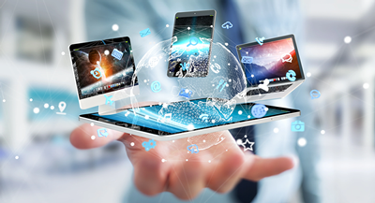 Large companies began to pull out of the conference over the last few weeks, citing it as the responsible decision, and HIMSS ultimately decided to cancel the conference on Thursday, March 5 -- about three days before most attendees would begin their travel to Orlando. Despite the late notice, HIMSS' goal is to protect the global healthcare and health IT community. HIMSS CEO and President, Hal Wolf, states, "Based on evaluation of evolving circumstances and coordination with an external advisory panel of medical professionals to support evidence-based decision-making, it is clear that it would be an unacceptable risk to bring so many thousands of people together in Orlando next week."
HIMSS cancellation of the annual conference is the first time in 58 years the event is not in-person. However, like the industry itself, HIMSS is ready to change and adapt. The cancellation has sparked HIMSS to create a special virtual edition of the event.
In preparation for the HIMSS virtual event, some organizations are holding virtual meetings to replace the in-person meetings. Although HIMSS has not come out with a schedule for the virtual event, they are allowing people to submit which education sessions they want to see at the virtual event. People can access their schedule sessions and input the education session or session ID, as well as what else they would like to see in their HIMSS20 virtual experience. If you would like to submit an educational session topic please visit the HIMSS website.
The health tech community has also come together to make an "unofficial" list of events and webinars that is definitely worth checking out.