The COVID-19 pandemic is impacting individuals, families, healthcare providers and businesses worldwide, with over 175 countries and territories reporting cases. Every country, including the U.S., is working to flatten the curve and receive adequate medical supplies. Numerous regulations have recently changed in an effort to lessen restrictions and reduce burdens. These changes have impacted health technology companies immediately during the COVID-19 crisis and provided opportunities for more adoption. The changes are coming fast and furious weekly. Here are some of the most compelling, impactful changes that patients, providers and health technology companies can benefit from: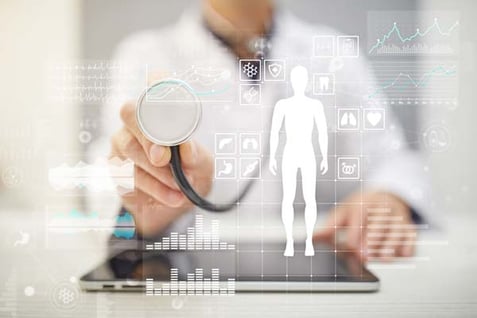 1. HIPAA Guidelines are Relaxed
Due to the rising cases of COVID-19 in the U.S., the Department of Health and Human Services' Office for Civil Rights (OCR), the agency that enforces HIPAA has eased certain HIPAA requirements. As of April 3, 2020, the OCR has outlined new policies stating that it will now exercise "enforcement discretion" for violations of specific provisions in the HIPAA Privacy Rule that involves "good faith." This allows for protected health information to be disclosed by business associates for public health-related activities during the pandemic, without risk of a HIPAA penalty.
Specific aspects of the HIPAA Privacy Act that are also temporary suspended with waivers during the pandemic include:
The requirements to obtain a patient's agreement to speak with family members or friends involved in the patient's care.
The requirement to honor a request to opt-out of the facility directory.
The requirement to distribute a notice of privacy practices.
The patient's right to request privacy restrictions.
The patient's right to request confidential communications.
2. CMS Actively Promoting Broader Use of Telehealth in Medicare
CMS has issued temporary changes that allow more than 80 additional services to be offered via telehealth, including interactive apps that may utilize both audio and video capabilities. This allows healthcare providers to use telehealth to virtually see patients during the pandemic with a broader selection of software options. CMS is also allowing clinicians to provide remote patient monitoring services to patients with acute and chronic conditions, with one disease. This includes Medicare telehealth visits, virtual check-ins, and e-visits.
3. CMS Workforce Relaxation
CMS has issued a directive that some services typically requiring direct on-location supervision by a physician or other practitioner, may now be provided virtually using real-time technology with audio and video capabilities.This means that in many cases, physicians may provide telemedicine consultation across state boundaries. This could be especially helpful in places where the need for medical attention is great and the number of physicians is not adequate.
4. Prescriptions and Telemedicine
On March 16, 2020, the Acting DEA Administrator designated that the telemedicine allowance under section 802(54)(D) applies to all schedule II-V controlled substances throughout the U.S. Thus, all DEA-registered practitioners in the U.S. can issue prescriptions for all schedule II-V controlled substances to patients they have not conducted an in-person medical evaluation on, provided that specific conditions are met.
Together with social-distancing measures and stay-at-home orders, these changes should help to allow better treatment for those who contract COVID-19 and flatten the curve to reduce exposure rates.