There is one thing that never ceases in the healthcare industry, and that is the magnitude of new information to be absorbed and connections to be created and kept. This is the backbone of healthcare and the reason why it is able to develop and evolve before our eyes. There is no better way to foster growth in the healthcare world and stimulate your own business than attending conferences geared specifically towards your area of profession in the industry.
Earlier in the year, we published 3 Highly Specific Spring Conferences for Healthcare Professionals to provide a head start on conferences for the year. As we move into summer, it is important to continue to stay on top of upcoming events that could be important for you to attend. Here are 3 Highly Specific End of Summer/Fall Conferences for Healthcare Professionals: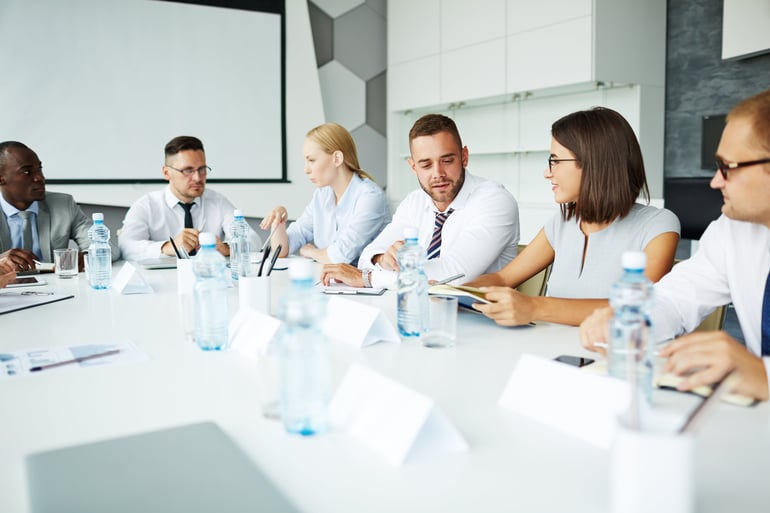 1. Advanced Practice Providers Oncology Summit

August 16-17, 2019 - New York, NY
All Oncology professionals should consider dedicating a few days in the city to stepping out of their own businesses and immersing themselves in the oncology industry at large with the Advanced Practice Providers Oncology Summit. It is geared towards the furthering of providing efficient care to oncology patients. Collaboration is a top goal of this event, as it aims at professionals sharing ideas and trends that they have uncovered with one another. There is a variety of workshops, symposiums, and even an interactive event scheduled for this summit. It seems to be embodying the idea of breaking boundaries and exploring the unknown in the industry, and we think it is definitely something to be put on your schedule for this summer.
2. MDIC Annual Public Forum
September 5, 2019 - Washington, D.C.
If your business is centered around medical technology and devices, this is a conference that you shouldn't miss. MDIC Annual Public Forum is dedicated to the discussion of upcoming trends and recent findings in the medical device community. Thought leaders in the industry will be speaking throughout the day and there are dedicated times for breakout sessions and networking. In addition to keeping up to date in your industry, there is a chance to speak with other professionals and create opportunities to collaborate with different companies and practices. This conference is adhered to the medical technology and device sector of the healthcare industry, so if you fall into this community, it is certain that this event will benefit you.
3. AHIMA19: Health Data & Information Conference
September 14-18, 2019 - Chicago, IL
AHIMA2019 inhabits 4,500 attendees and provides over 60 sessions to networking and displaying new knowledge about health data and information. This conference appeals to a wider range of healthcare professionals, from healthcare attorneys to coding professionals. Despite the variety of individuals that attend every year, the common focus of health data allows for one to see the many different perspectives that the healthcare industry has to offer. Getting to hear from thought leaders and being educated on a variety of different trends in health data are just some of the many reasons that this event could influence your outlook on the industry in addition to your own business or practice. Do not hesitate before looking into attending this conference in the fall.
Regardless of what sector of the healthcare community your company falls in, there is always a meeting ground for other professionals that share the same interests and goals as you to gather and work towards meeting those goals. What KNB loves about the healthcare industry is that it provides as much room to grow as you are willing to work toward, and attending conferences is just the beginning. Whether it is to build connections, educate yourself, or start innovating your business, these 3 highly specific healthcare conferences for the summer/fall are definitely worth considering.