The Twitter that we all know and love has come a long way from where it was when it was created in 2006. Starting off as a mere social platform, Twitter used to be an area where people could post about what occurred throughout their day or what kind of food they were making for dinner.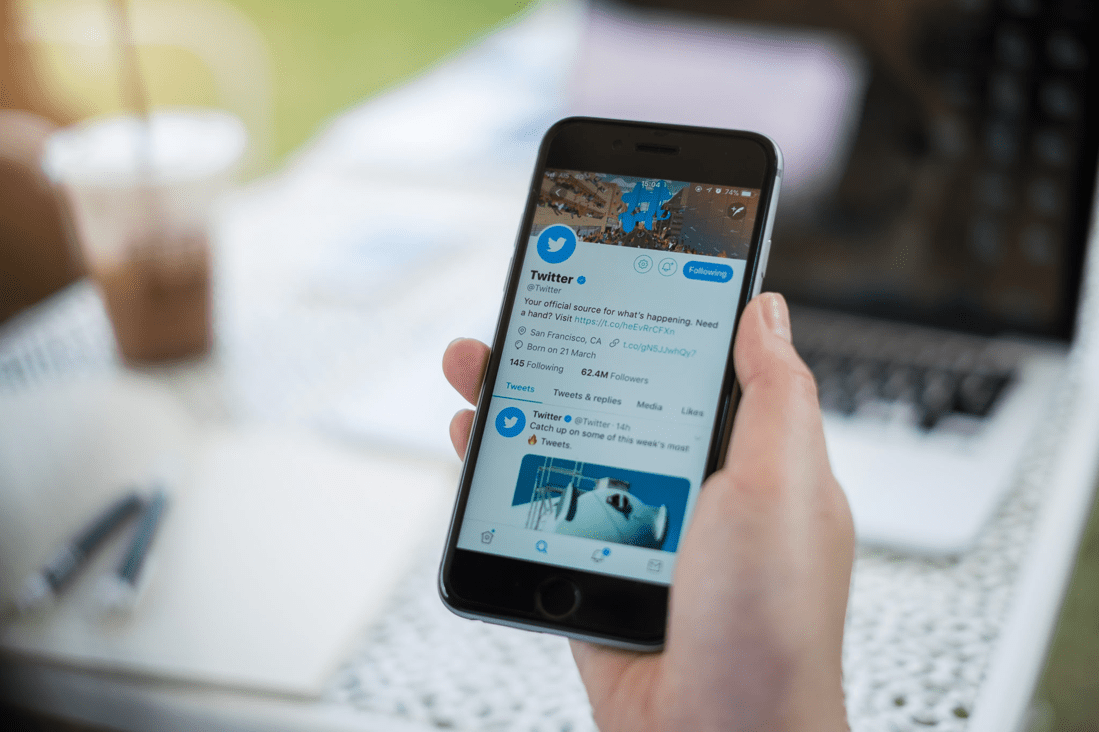 The Twitter of 2019, however, is an extremely powerful news and a business powerhouse that can provide users with the most up-to-date information possible. The famous social media application, which has 321 million monthly users, fosters an online personal space for many companies. It serves as a base point where people can learn of many organization's latest projects, successes, and findings. The healthcare industry specifically has seen major successes from the utilization of this app, as it has created a well-known home for the discussion of all healthcare related news and events. This is why utilizing Twitter is the key to improving your healthcare business's marketing efforts and customer experience.
The Most Direct Communication Possible Makes for Happy Customers
500 million tweets are sent each day on Twitter, and 71% of Twitter users read the news while on the app. In an industry like healthcare, people are counting on your business for their well-being. They want to see results, and they look for a strong relationship with the people and organizations that are in control of their health. Your customers put their trust in you every single day, and there is no other industry that depends more on these strong relationships. Thus, a direct line of communication is a necessity for CXM and there is no better social media platform to achieve this than Twitter.
With Twitter, customers will be able to directly reach your business with important questions about your products or services without having any sort of prior connection, which is unique to any other social media outlet. With a limit of 140 characters or less, customers know they can receive a concise and updated answer, and it will be easy for you to give them those answers quickly. Twitter is now booming as a news source, and your organization will have the ability to reach customers with updates on a platform they probably already trust with the latest information on any improvements or changes to your business.
Take Advantage of the Hashtag
Yes, the hashtag does have a purpose, and it is one that can greatly benefit your healthcare business if used correctly on Twitter. In the ever-changing healthcare industry, there is always a conversation erupting. With constant new findings and technological advances in all aspects of healthcare, change is welcomed and even hoped for as we are constantly striving for safer and more updated products and services. And every organization knows that in order to succeed, they need to be a part of the conversation.
By adorning your tweet with a simple hashtag, you are sending your conversation into a pool of all other related tweets. For example, if your business is introducing a new medical device to the market and you want the healthcare world to know all about it, you might want to write a tweet about the new product with the hashtag #Healthcare or #HealthcareIndustry. When people who like to keep updated with the healthcare industry search this hashtag, whether they know of your organization or not, the information that you tweeted will immediately be visible to them. You can utilize this tactic whenever you are tweeting something that you feel is important for your business. Your tweet will be immediately immersed in all relevant conversation. Twitter has become such a profound and timely source of updates and news, so there is no other place where it is more important for people to hear the voice of your organization.